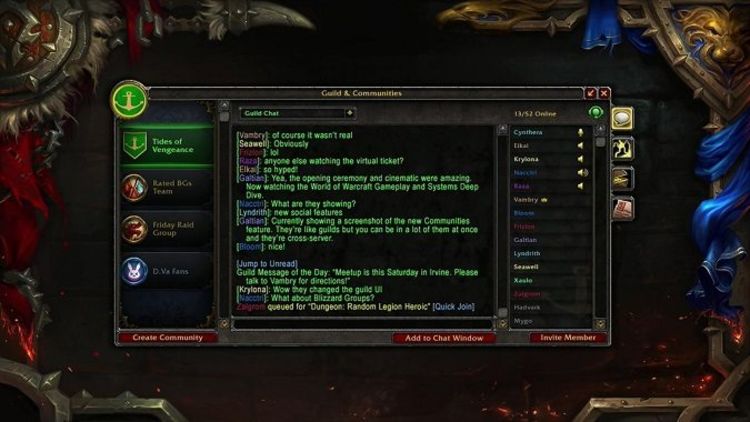 PixelPub is inviting ALL World of Warcraft players to join our community! If you have not heard, Blizzard is releasing a new "Communities" feature that will be added as part of the Battle for Azeroth expansion! Take a look!
This new feature will allow for all our WoW players to chat and group together regardless of realm/server/guild!
What you can expect when joining our Community:
Friendly and Respectful Atmosphere
Player Guides

We have veteran players and resources to help any skill level

Mythic Raiding

Mythic raiding for current content is still locked to realm. The Bad Mama Jamas (our in-house guild) will be conducting these raids
Depending on player interest, cross-realm mythic raiding can be organized for previous content

Heroic/Casual Raiding

Heroic and Normal raiding teams scheduled via the community calendar or pick-up using our LFG

Mythic+ LFG Channel (in-game and discord)

Find players to group with for mythic+ keystones

Mythic+ Progression Team(s)

Depending on player interest and skilled mythic+ players

PvP Events

Depending on player interest and active pvp players

Fun Community Events!

Did someone say naked Gnome race?
Transmog & Mount runs
Alliance vs. Horde contests

Weekly Game Giveaways! (in Discord)
Join The Bad Mama Jamas Alliance Community!
Join The Bad Mama Jamas Horde Community!
Interested in joining our in-house guild? Check out The Bad Mama Jamas!